Management Team : RISE Chemicals Industries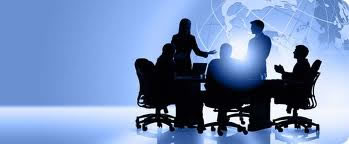 The Board of Directors of RISE CHEMICAL INDUSTRIES (the "Company") sets high standards for the Company's employees, officers and directors. Implicit in this philosophy is the importance of sound corporate governance. It is the duty of the Board of Directors to serve as a prudent fiduciary for shareholders and to oversee the management of the Company's business. To fulfill its responsibilities and to discharge its duty, the Board of Directors follows the procedures and standards that are set forth in these guidelines. These guidelines are subject to modification from time to time as the Board of Directors deems appropriate in the best interests of the Company or as required by applicable laws and regulations.



Executive Officers


Dr. AK Gupta Chairman of the Board, President and Chief Executive Officer
Dr. Samarth Agarawal Senior Vice President Finance and Chief Financial Officer
George Sharon Senior Vice President, Administration
Joesph Messers Vice President, General Counsel



Other Officers


Mike Maekon Vice President, Treasurer and Secretary
Dhrubo Roy Assistant Treasurer, Assistant Secretary

Account transaction information provided by Head Office. RISE CHEMICALS makes no representation or warranty with respect to any of the information contained herein, takes no responsibility for supplementing, updating or correcting any such information and shall have no liability with respect to any such information. This listing does not include derivatives, such as stock option grants or shares purchased through an employee stock purchase plan. For recent transactions, including derivative transactions.